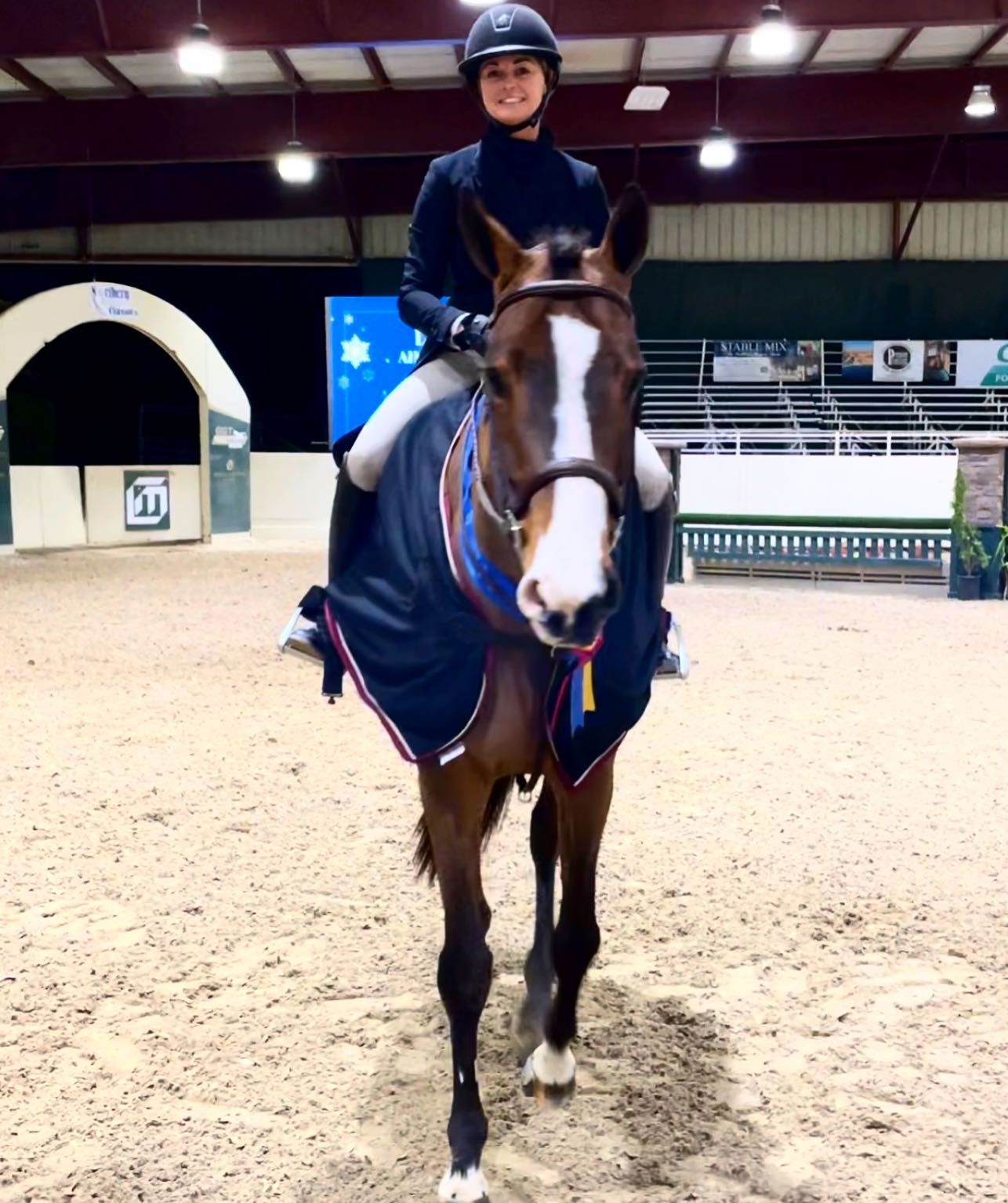 We had an amazing NWC IV and as always Tim and his staff put on an awesome show! All of our riders took home the ribbons, capped by Aimee's huge 1st Place showing in the $10,000 FoxFarms Hunter Derby on Izzy Scrima's Le Reve. Aimee also claimed 2nd on Julia Clark's Bellisimo and 5th on Jolene Swann's Camera Ready. Arnold Palmer jumped out of his skin for the Win in the $1,500 Open Hunter Classic with Riley aboard. The pair also won both 3'6" Performance rounds and took Reserve Champion in the division.
So Proud of Our Riders!
We're anxious for the next show, but Before we move on to Brookside Premier, we're thankful for and proud to show off our riders! Our Featured Riders of the week included Jolene Swann on Camera Ready, Reserve Champion in the 3'3"/3'6" AO Hunters and 4th in the $1,000 Jr/AO Hunter Classic. Trainer Molly Rose Brock and her Gold Mine took home Champion in the 2'6" Hunters in Gold Mine's U.S. show debut. Paige Levi and Telynau Arabesque dazzled with 1st, 2nd and 1st in the Walk Trot. Gillian Smith and Debbie Swann's Castiel secured Reserve Champion in the Adult Eq and also won Blue in the Adult Hunters. The pair also were 1st and 2nd in the Adult Hunters for Reserve Champion. Sofie Baeseman and Famous Gate were Champions of the $1,000 3' Ch/Ad Classic and also won the huge Children's Hunter under saddle. Julia Clark and Bellissimo finished their show with Reserve Champion in the Children's Hunters division and Reserve Champion in the $1,000 3' Ch/Ad Hunter Classic. Marla Heed rode Mary Diepenbrock's Chocolatier to a 1st & 2nd in their Low Ch/Ad division. Brianna Larson and her new horse Kastaway finished 4th in their first 3' Adult Amateur Hunter round together. Hannah Foust and Acco Leth had beautiful rounds and top ribbons all week in their AA Hunter and AA eq divisions. They also competed in their first ever derby and were just out of the ribbons out of 35 starters. Isabella Scrima and Le Reve won both rounds of the 2'6" Low Ch/Ad Eq and took Champion in the division to end a picture perfect week. Michele Weaver and her Time of Success had an awesome week in the .70-.75 jumpers.